Menu Highlights
H2O Technology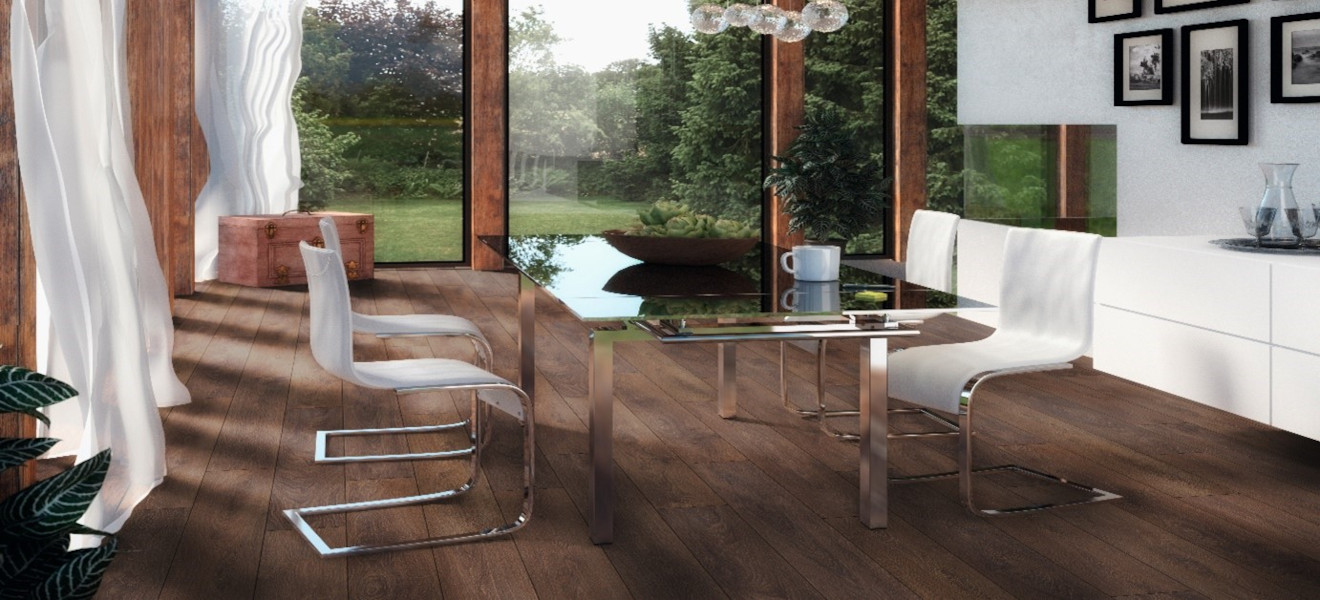 The flooring that fits wherever you need it!
Тhanks to its O.R.C.A. technology H2О flooring does not absorb the spilled liquid, but retains it on its top layer. Like to spend time in the kitchen? Spilled a glass of water? Your pet has left muddy footsteps after the walk? - H2O floor collections are the best choice for you.
Kitchen, diningroom, bathroom – H2O Floor is a perfect fit. The room has floor-to-ceiling windows? No problem for H2O Floor, because it is unaffected by temperature fluctuations and long-term,direct exposure to light.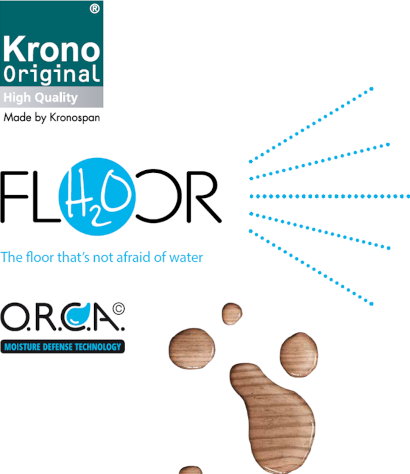 With its rich palette of shades the H2O Floor collection decors feature a beautiful and modern design. The H2O flooring has a high durability class and excellent performance characteristics, which makes it suitable for kitchen, living room, hallways, mud and laundry rooms, while creating an atmosphere of comfort and coziness at home!
100 h+ splash-water protection guaranteed.
Water spills happen all too quickly. Mishaps occur almost daily. Wherever such things are bound to happen, it's worth relying on H2O Floor and do not need to worry about whther your floor has been damaged. H2O Floor can be installed in no time at all with the innovative 1clic 2go pure installation system, which provides a friction-locked connection and requires no plastic insert strips.
O.R.C.A.

is doubly good.

O.R.C.A.

thermally stable, light resistant.

O.R.C.A.

unites the best qualities of biologically based floors and conventional waterproof floor coverings.
In

O.R.C.A.

, organic materials are made resistant to liquids by means of a special technology.
O.R.C.A. is built better because it is more elaborately manufactured. The wood fibers are mechanically processed multiple times in a special production process to obtain especially small fibers. Further on in the manufacturing process a specially developed, organic-chemical binding agent surrounds even the finest fibers and isolates them from moisture.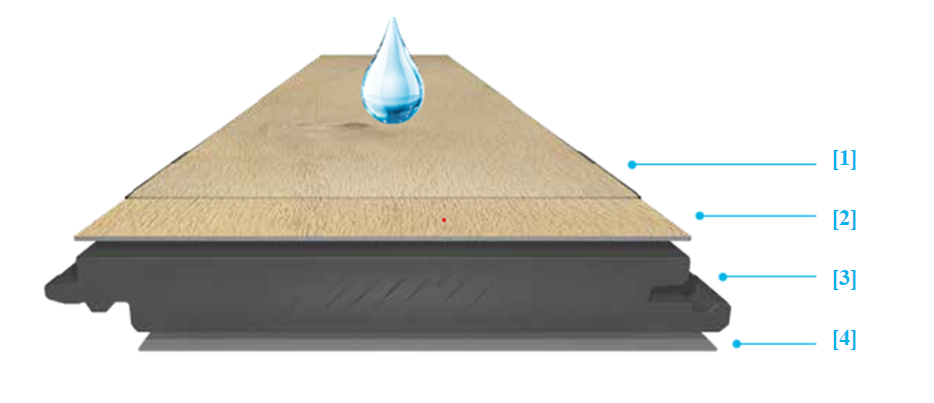 1 - AC5 - layer
2 - Décor print
3 - O.R.C.A. (organic rigid core board antistatic – moisture defense technology)
4 - Balance paper
The flooring that is naturally nature-friendly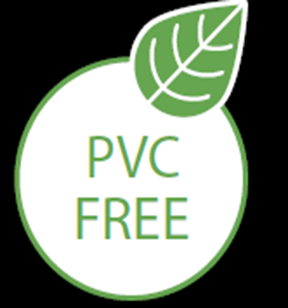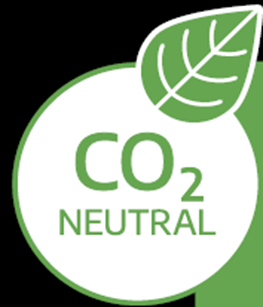 H2O Floor is CO2 -neutral because manufacturing

O.R.C.A.

releases less CO2 than was stored by the tree. Board consists of components based on biological raw materials and organic-chemical binding agents (synthetic resins) and thus is organic.
Our

O.R.C.A.

Board consists of components based on biological raw materials and organic-chemical binding agents (synthetic resins) and thus is organic.
H2O Floor contains no PVC. It has been certified with the well-known "Blauer Engel (Blue Angel)" ecolabel and recognized by the Cologne eco-INSTITUT. H2 O Floor also has the highest indoor air quality certification: A+.
H2O Floor is extremely robust making it suitable for a variety of uses. We are so convinced of its quality that we guarantee* it for no less than 30 years residential and 5 years commercial.