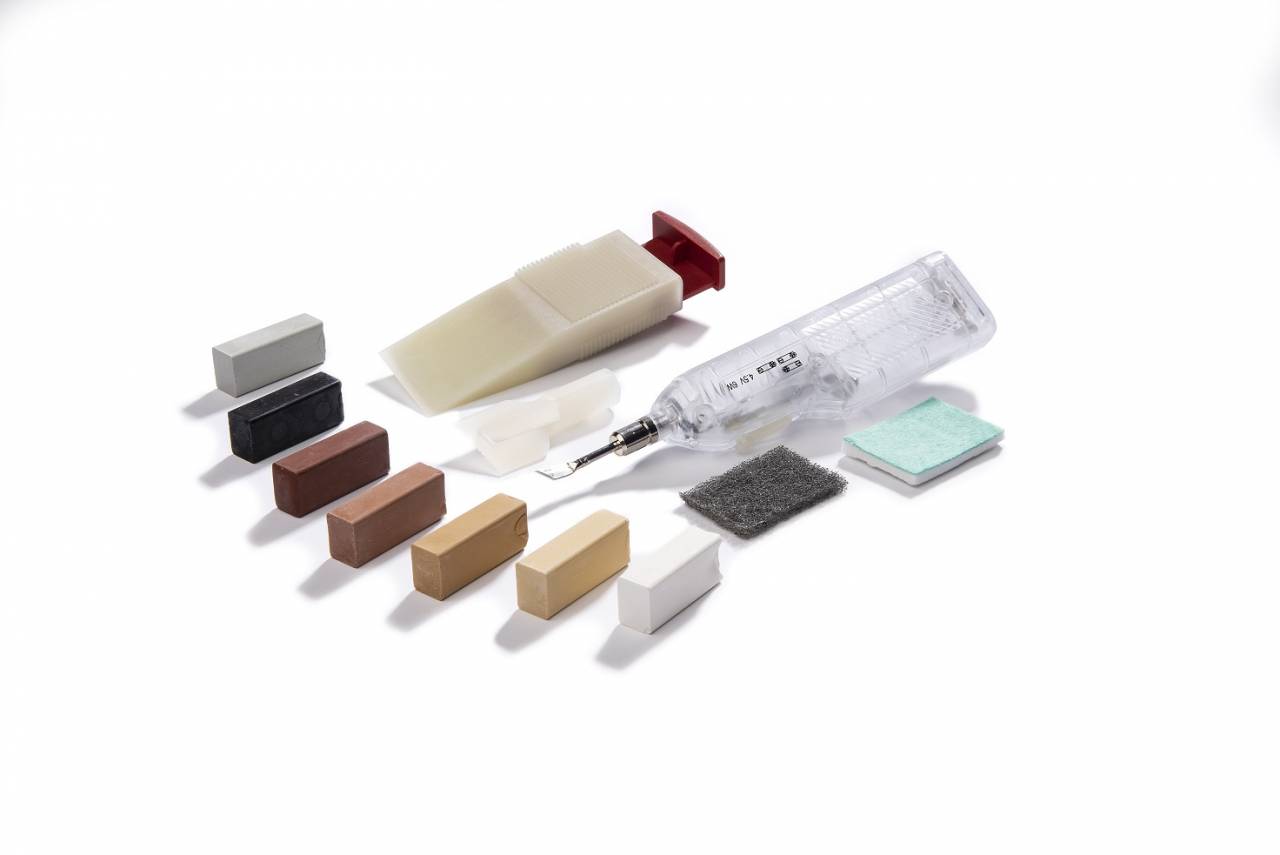 Sorry, this product is currently not available.
Please inform me as soon as the product is in stock.
Product information - Wax-repair set, mixable
With the wax repair kit, it is possible to quickly and easily repair damages such as deep scratches, splits, chips, small holes and dents. The coloured water based wax sticks can be mixed with each other. Due to missing shrinkage and quick drying you can quickly accomplish repairs.
The reapir kit contains 7 wax blocks, 1 melting tool, 1 cleaning combed scraper, 1 green/white pad, 1 grey abrasive pad.