One pcs contains: 2.6 m
Recommended accessories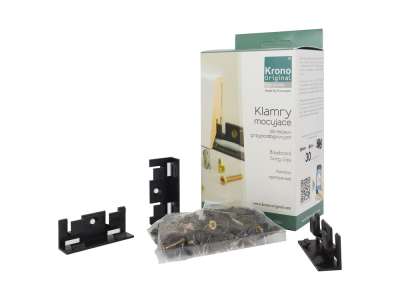 Mounting clips K50|K58C (30 pcs/box for 15 m) 30Pcs.
0.00BGN
You may need
Add to basket?
There are only 000 packages in stock, you need 111.
### needed was rounded up to fit complete packs.
Product information - 9002 White MDF Skirting Board, shaped cut, 120 mm
This classic shaped-profile MDF skirting with height of 120 mm can easily fixed in place using glue, nails or screws.
Suitable for laminate flooring. Length 2.6 m.
Specification
Collection
MDF Trendy Shaped skirting board